Honeywell CT47: Performing and innovative MDE
February 21, 2023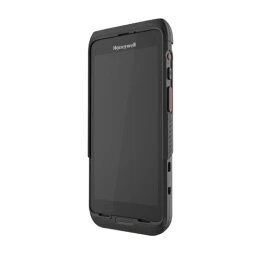 The CT47 from Honeywell features not only the newest processor- and memory technology, but also offers with a biometric multi-factor authentication the advantage of innovative data encryption and company security.
With the MobilityEdge platform the CT47 offers a future-proof, durable and stable basis for highest performance with guaranteed support up to Android 15 and with its 5G and Wi-Fi 6E technology it enables best connectivity.
Due to its ultra-robust design it has the best drop- and tumble rates in its class and is therefore suitable for the demanding requirements in the fields of logistics, transport and external sales.