Zebra ZT111: Perfect entry-level model for medium print volume
July 18, 2022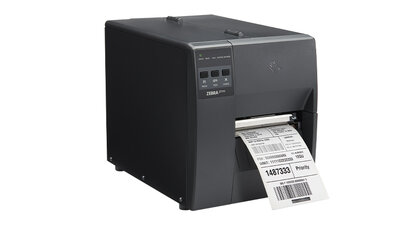 The new industrial printer ZT111 from Zebra is the perfect entry-level model for medium print volumes. Despite its extensive features it offers an ideal price-performance ration and convinces next to its simple integration in existing systems by its high and very simple user-friendliness. The display has a very clear 3-button structure and it only shows 5 different status - this enables the user a fast and simple usage and only needs a short training.
The compact construction, as well as the two-piece cover-opening only needs little space and offers therefore the opportuity to place the Zebra ZT111 in small areas.
Further information for the Zebra ZT111 you get directly at our product site.