The new HC20 and HC50 from Zebra for optimization of patient care
November 20, 2023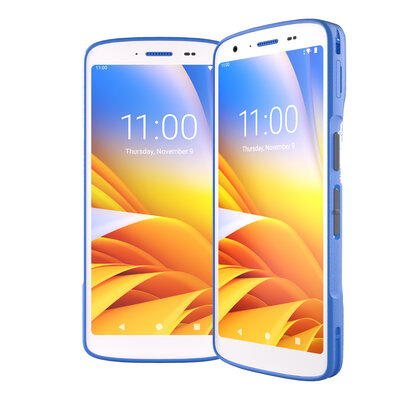 Zebra presents with its new mobile computer HC20 and HC50 two optimated mobile terminals for the applications in the demanding field healthcare.
The HC20 and HC50 are very user-friendly due to their light, slim and ergonomic design in pocket size. The huge 6-inch-FHD display enable easy reading by less scrolling and can even be operated with gloves.
The programmable emergency key offers quick help in urgent situations and therefore enables further support.
Both models are equipped with performing batteries, which guarantee a long run-time. The HC50 additionally offers the Hot Swap-function with which a simple battery change is possible during ongoing operations.
Read more at our product sites: